Strategic Cooperation Agreement Signed
---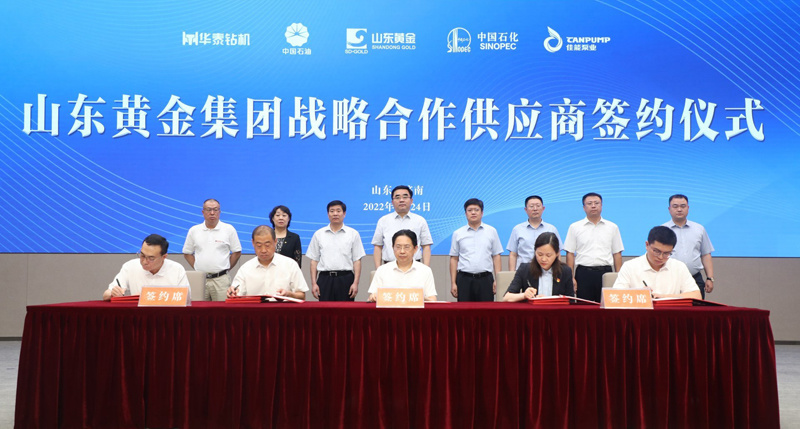 On June 24, 2022, Shandong Gold Group (hereinafter referred to as Shandong Gold) and Changsha Canon General Pumps Co., Ltd. (hereinafter referred to as CANPUMP) held a Strategic Cooperation Agreement Signing Ceremony in Jinan, Shandong. Chairman Man Shengang, General Manager Li Hang, leaders of the centralized procurement centre of Shandong Gold Group, General Manager Luo You, Deputy General Manager Yang Yufeng, and the Director of the Distribution Business Department of Changsha Canpump attended and witnessed the signing ceremony.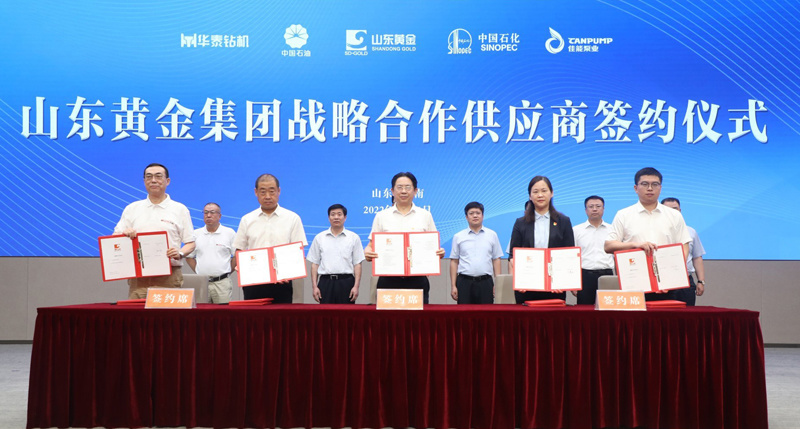 During the signing ceremony, Mr. Man Shengang, Chairman of Shandong Gold Group, stated that the group's goal of becoming stronger, better, larger and longer is inseparable from its trustworthy and all-weather partners in various fields such as Canpump. On the way forward, Shandong Gold Group is willing to benchmark against the superior, walk with the wise, join forces with the strong, continuously deepen strategic cooperation, maximize complementary advantages and resource sharing, and work together to create a better future.
Mr. Luo You, General Manager of Canpump, stated that this strategic cooperation would serve as a new starting point to provide Shandong Gold Group with more advanced technology, reliable quality materials and equipment, as well as more high-quality 24/7 pre-sales, sales, and after-sales services. This cooperation is a new journey of a strong alliance between the two sides. The cooperation between both parties will fully leverage their respective expertise and advantages in their respective fields, strengthen resource integration, and achieve a win-win cooperation!
Since the successful development and manufacturing of the first multi-stage pump in 1988, Changsha Canpump has had a close cooperative relationship with Shandong Gold Group, providing high-quality products and comprehensive services to Shandong Gold every year. In order to improve the operational efficiency of water pumps and further improve the management level of efficient water pump operation, Shandong Gold Group holds annual water pump knowledge improvement training courses. The company selects technical experts to explain water pump-related knowledge and share the latest research and development technology achievements of the company through interactive discussions every year.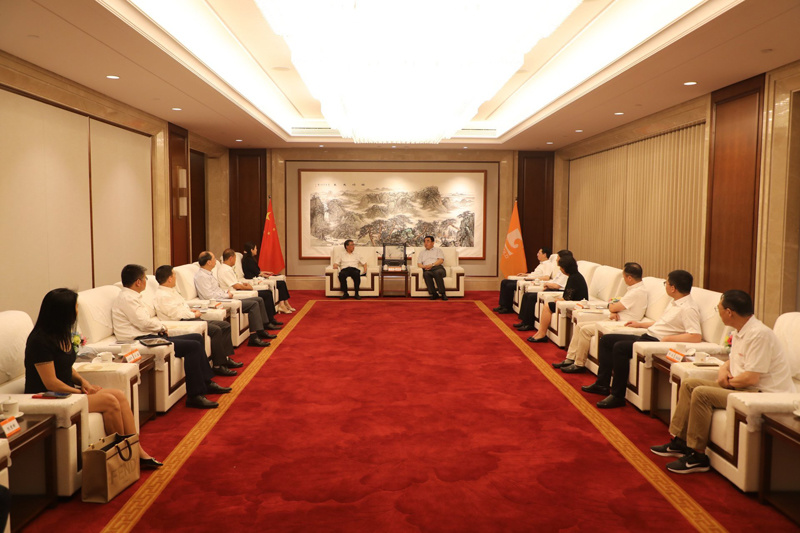 The successful holding of this signing ceremony is a high recognition of Changsha Canpump by Shandong Gold Group. As a 40-year enterprise with fixed assets exceeding 100 million yuan, our multi-stage pumps have been produced throughout the country and overseas markets such as Southeast Asia, the Middle East, Africa, and the Americas. Because of focus, we are professional. For the past 40 years, we have been actively innovating and forging ahead. In the future, we will also live up to our expectations, work hard, and demonstrate new responsibilities.

---