Single-Inlet Horizontal Split Multistage Centrifugal Pump
Easy maintenance High lift
TECHNICAL DATA

DN:125-450mm

FLOW:96-1,360m3/h

Head:420-1,500m

Motor Power: 120-4,000kw

---
Advantages
Horizontal split pump casing
Single-inlet structure type
Impeller design
Optimized internal runner structure
Compact mid-open surface
Reliable sealing
Application&Materials
| | | |
| --- | --- | --- |
| Model | Applicable media | Texture of material |
| DK | Pure water, below 80℃ | Flow passage parts material: cast iron |
| DFK | Oil, temperature below 80℃,Viscosity less than 120 cSt | Flow passage parts material: cast steel or cast stainless steel based on temperature and causticity of the fluid |
| DYK | Corrosive fluids, -20℃~105℃ | Flow passage parts material: cast iron, cast steel or cast stainless steel based on temperature of the fluid |
| MDK | Fluids with solids ≤1.5%, dia. ≤0.5mm, temperature -20~80℃ | Flow passage material: wear-resistance iron or ductile iron |
Advantages
· Horizontal split pump casing
Horizontal split type multi-stage pump,the pump casing is horizontally split along the axis line,and the inlet and outlet pipes are cast in the lower half of the pump body.
---
· Single-inlet structure type
Adopt the structure of single inlet
---
· Impeller design
Adopt the design method of closed impeller back- to-back distributed on the axis line
---
· Optimized internal runner structure
The optimized design of the inner flow channel shows that the performance curve of the pump is flat, the range of high efficiency is wide,the flow stability is good under the non-designed flow rate,and the pressure fluctuation is small.
---
· Compact mid-open surface
The optimized design of high-strength bolts densely packed between the pump body and pump cover can ensure that the pump runs smoothly under high pressure. The opening surface is specially glued to ensure no leakage.
---
· Reliable sealing
Packing Sealing,traditional two-part mechanical seal and container mechanical seal can be selected according to the characteristics of medium.
The clean water medium is designed as a self- washing structure, and the sewage medium can only be used as an external structure.
Performance Range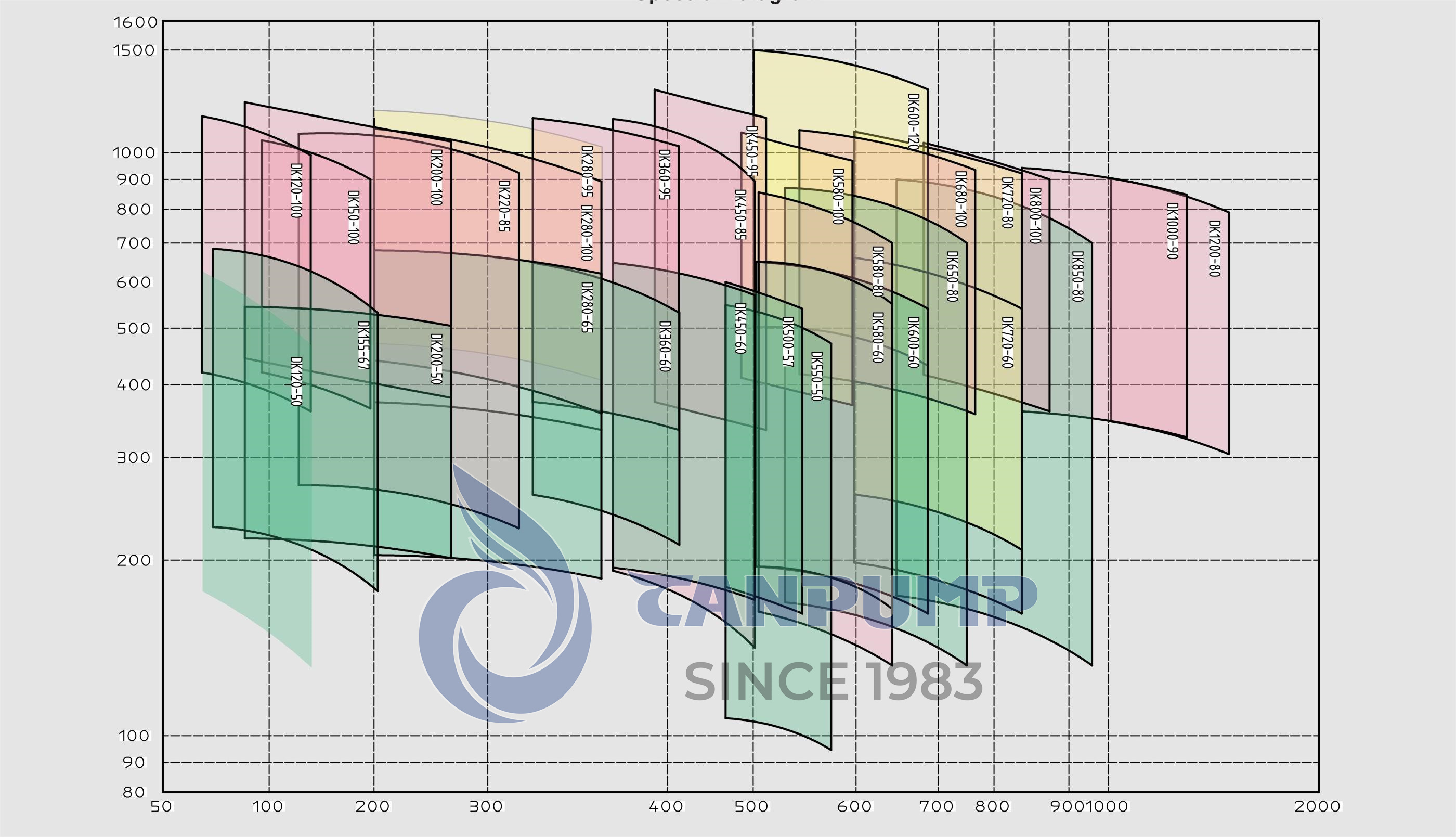 DK 50HZ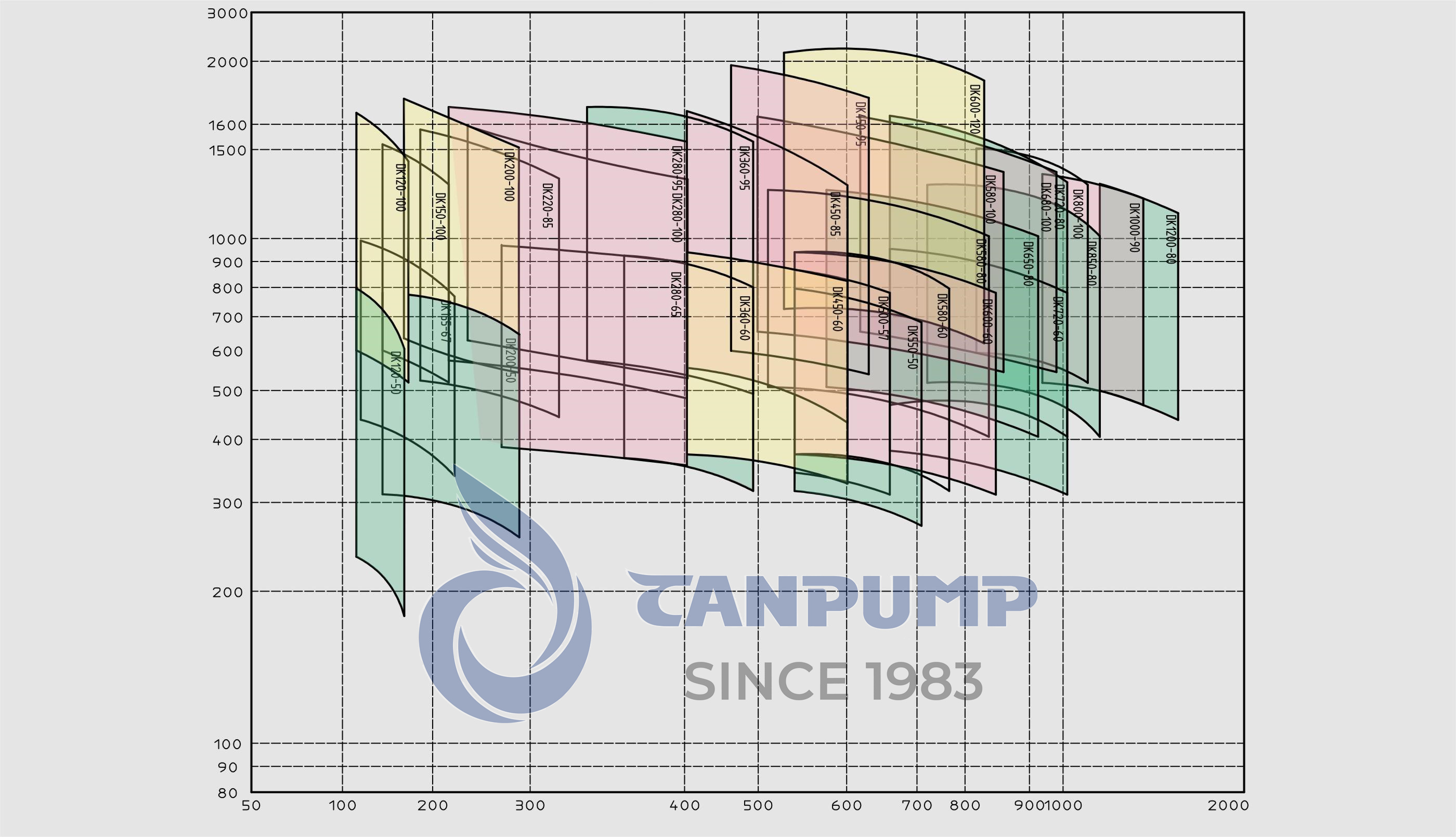 DK 60HZ
*Note: Please be sure to fill in the information accurately, keep the communication open, we will get in touch with you as soon as possible